What our drivers are saying
Read how Staffline has helped drivers into great careers.
"Having worked for lots of agencies in the past they always said they had loads of work but never really cared about what I wanted to do, I am a class 5 driver and I want to be doing class 5 jobs. Staffline listened to me and it was obvious they had listened to the client as on my first job I knew exactly what the client expected of me. I am still with Staffline now and I won't be going anywhere else"
"I'm happy working with Staffline. Mikey knows how to talk with drivers, he finds the work where you would like to work and helps drivers earn what they deserve. Mikey is a good friend and great to communicate with anytime. I'm enjoying the experience"
"Fast and friendly service.  What more could I ask for. Signed on Tuesday, started Wednesday.  Simply awesome. Thanks Kath and Mike"
"I have been working with Mike, Kath and the team at Staffline for a couple of months now.  Working with their team has been a carefree experience. They have gone out of their way to accommodate my needs – initially working part time and then gradually moving to a full time position once I had ended my other job.  The team are easy to communicate with, and pay fairly for any work done. I highly recommend this recruitment agency, and in fact have referred others to them."
"Good honest company which is hard to find in the transport industry"
"Always looked after the drivers, therefore the drivers look after them."
"I was an HGV driver in the UK and came to NZ on an OE and wondered whether I could get a job driving trucks in NZ. Came to see Mike at Staffline who sorted it all out for me. I would recommend anyone from the UK to come work for Mike as he sorted a job almost straight away."
"I always felt with other agencies that it was about bums on seats and the client or the driver wasn't listened too. Staffline listen to their clients and their drivers I can honestly say I have never worked for someone that cares about drivers as much as these guys. Like the tag line says – run by drivers for drivers"
"Staffline is the only employment agency that looks after their drivers…….you are not just a number, but a valued employee getting the right pay for the right job.  Everyone is happy including the employer. Come on, join the revolution, be paid what you're worth"
"Staffline has proved to be the best place I have worked.  It is the first organisation that has not treated me like a number and has treated me as a person.  In the first 5 minutes of my interview I was placed at a job. I am still there and enjoying it."
"Staffline is a great company to work for and with. Mike is a good guy, approachable, has a great understanding of the industry. Admin staff do a fantastic job. One of the best companies to work for"
"Everything has been going smoothly since I have joined Staffline and I am very happy."
"Not Worked too long here but experience so far has been great. Seem like a nice bunch of people."
"I have been working for Staffline for nearly 12 months. I find Mike and the team are very approachable and helpful when situations arise we need help with. It is really good to be treated as humans instead of a number for which I am really grateful. I have no hesitation in recommending those who are contemplating joining Staffline, you won't be sorry"
"When I first met the team down at Staffline they said they would find me a job where they valued female drivers. They have done exactly that. I love working with them. They pay on time with great rates and to top it all off I am driving a fantastic truck"
"Mike took me on with next to no driving experience and gave me the opportunities and training to work towards class 5 and a full time position. He always had my best interests at heart and gave me placements that provided me with an incredibly well rounded skill set. He was always no more than a phone call away, no matter what the problem was. Mike was a joy to work for and I can honestly say that I wouldn't be where I am today without him taking a chance on me and giving me a foot in the door."
"Staffline are undeniably awesome. I have nothing but complete faith in the team. A total delight to
work for and comprehensively the most professional group of people you could ever deal with. Fast,
efficient and methodical, everything you are looking for in the transport industry. Would highly
recommend throughout."
"Given work straight away and I always have work."
"Been good to work there. Not a lot of contact but any queries are resolved quickly"
"At last a temp company that treats you with courtesy and respect and not just a commodity. The guys at Staffline understand the transport industry and real issues we face as drivers. Any issues that arise are dealt with in a prompt courteous manner. Thanks Staffline, you are an asset to the industry"
"My experience with Staffline has been fantastic. Mike is a very approachable understanding truck guru, who looks after his drivers and gives a very competitive rate per hour. The staff and the whole team at Staffline need a pat on the back for their great work and passion for the trucking industry."
"My family has noticed how much happier I am since I started working for Staffline and I would be telling other people who I know that are looking for a driving  role to contact Staffline for a job"
"I have been in employment with Staffline for 2 years.  When I first contacted Mike, he asked me to come in for an interview on a Saturday, on Monday I was working.  Mike is the best and fairest person I have worked for. He also puts you in the employment that suits you. I am not planning on moving to another company for a long time.  Also the rest of the management and office staff are very friendly and helpful as well."
"Staffline are always happy to give work where you want jobs"
"Mike is great to work for. He said he'd get me work and he did"
What our clients are saying
We take care of our customers, as you can see from their testimonials
"Staffline are a breath of fresh air. They know the transport industry well, so big long explanations are not needed, they also answer the phone (whatever time) and always find a way to help. We have dealt with them for 2 years and no one ever comes close."
"We highly recommend Mike, Kath and the team at Staffline, for the past 3 years they have always been able to help us out with quality temp drivers at short notice or when we need some extra hands on the wheel. They make a stressful time easier by delivering on what they promise. Their staff are so good we have hired the last two into full time contracts."
"It was a nightmare finding class 2, 3,4 drivers for multi drop refrigeration work.  We tried various agencies but unfortunately nothing worked and we had the damage bill to prove it! Mike came in to see us we thought we would try him as we have tried everyone else. So far we have had 6 drivers and we no longer have any driver issues. We highly recommend Staffline."
"Carroll's have worked with Mike and the Staffline team since 2015. We have found their drivers to be reliable, professional and also happy. No hesitation in having them represent us out on the road."

"Staffline offer prompt resource solutions and communicate well with us as their client."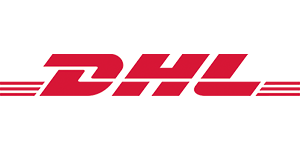 "Very helpful, very good at sorting out last minute problems, we have worked with Staffline for 2 years, Staffline know their stuff. Good to have them on our side"
Staffline is hiring now!
We are hiring drivers and have open positions. See what we offer and what we need and apply today!